The IGTL World Series is a GT Sport Esports competition that any A+ DR driver can enter, the target here is to offer top players an FIAGTC alternative and offer spectators more high level GT Sport racing to watch.
We're handling a few keys things differently to what you'd typically see in GT Sport racing, I'll list the major differences:
All races contain 12 players, with 2 slots reserved for Live Stewards armed with instant replays and 2 slots for broadcasters.

No ingame contact penalties, Stewards will issue offending players Stop-Go Pit Stop penalties instead. Shortcut penalties handed out by the game must be served off the racing line within 30 seconds.

Drivers are released by the Stewards at a delay during qualifying, drivers are then prohibited from slowing down to seek a slipstream. All drivers get 2 back to back qualifying laps.

We're putting a lot of effort into broadcast production, making the series extremely easy to watch is a really high priority.

We have no limit on driver entries, if you are A+ you can come and have a go!
We're also incorporating as much feedback from top drivers as possible into the races: longer races, lower tyre/fuel multipliers, custom BoP, addressing dirty air, etc. are all things we've worked on.

Finally, arguably the big one, 6 drivers will win a share of £500.
We have a 17 page series regulations document which covers all the details, I will not be covering those details in this thread, because its about 4700 words long!
If you're interested in competing, or just want to have a better understanding of how it works, give it a read HERE
Our first event is taking place TODAY, Friday 27th March, its a test/promo event that doesn't count towards the series. (The grid is already fully locked in)
…And since it doesn't count, I figured screw it, lets use a 15 million credit car!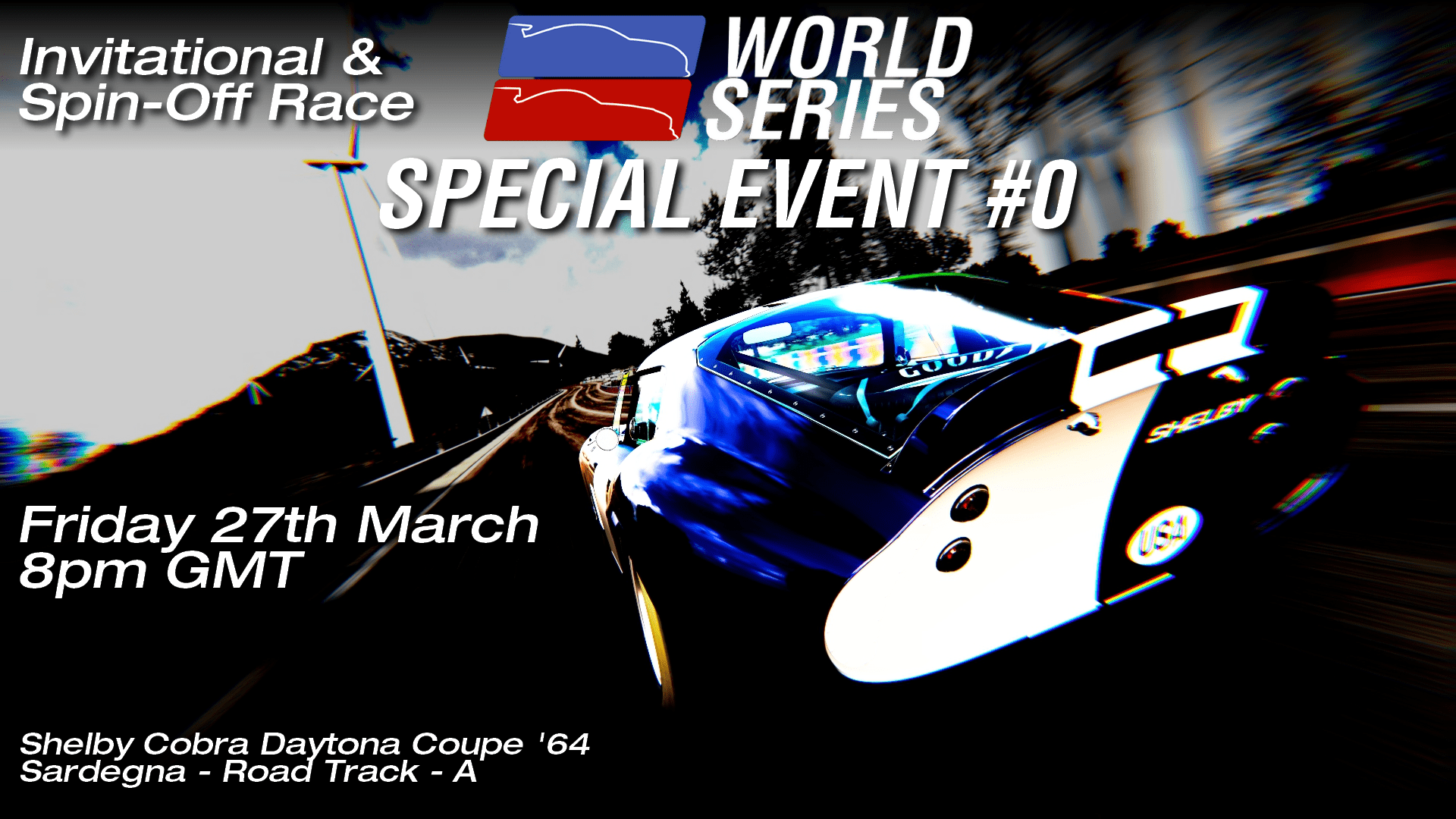 This race contains some names you'll recognise and should get us started off hot, you can watch it (and the rest of the series' races) live HERE. All events will then be neatly edited down and uploaded in full to YouTube. (I'll link that when the time comes)
Following this race, The IGTL World Series will then get started officially on Friday 10th April with the first race that actually counts. You can check out the full calendar in the Regulations Document I posted up above.
If you want to get more involved, be it as a spectator or driver, you can come and check out our Discord server! There's no join alerts and nobody will bother you, so you're welcome to just pop in and have a browse.